I may earn money or products from the companies mentioned in this post. This costs you absolutely no extra money (of course), it simply allows me to maintain the lifestyle my cats are accustomed to!
* Free Shipping has now expired, but you can still find the lovelies below at killer prices!
My much beloved Macy's is currently having a killer promotion. From September 2nd through September 4th, when you spend $125 (such a big CAN DO with Macy's) on kitchen purchases, you get free shipping. If you're anything like me, shipping costs drive you up the wall. I HATE paying for shipping – it seems like it's a waste of money. That's why I always jump when someone offers free shipping.
Below are just some of the things my kitchen's interested in: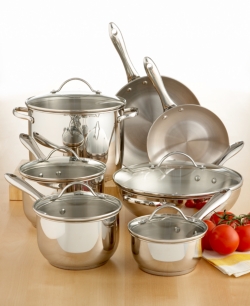 Tools of the Trade Cookright Stainless Steel 12-Piece Cookware Set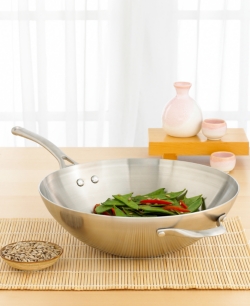 Calphalon Contemporary Stainless Flat Bottom Wok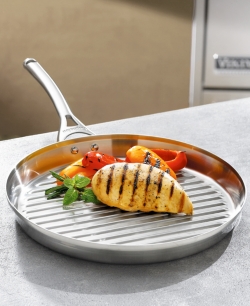 Calphalon Contemporary Stainless Round Grill Pan, 13